RECYCLING




IN PUBLIC PLACES –




SORTIFY
We are a leading supplier of modern, stylish and customized recycling systems and bins for both indoor and outdoor environment. Our products are an important link in recycling chain, which increase recycling rate and contribute to sustainable development.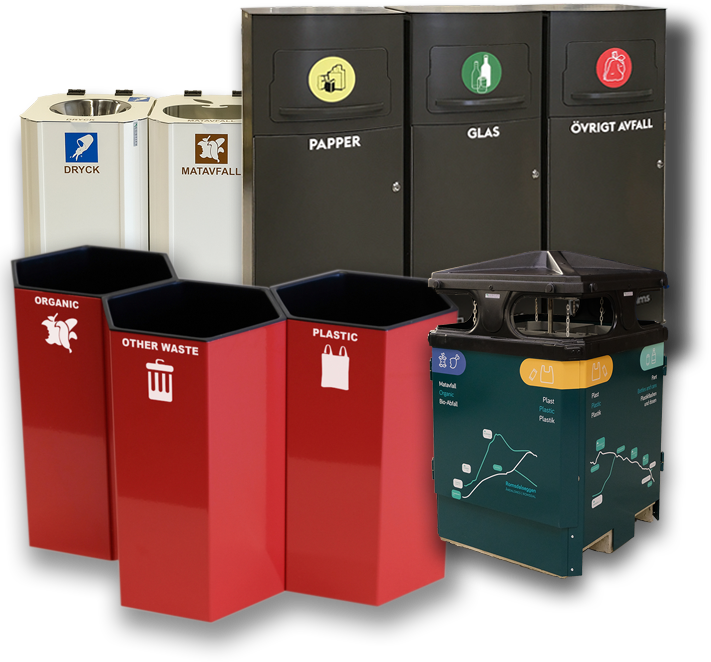 Here are our products for outdoor use
Here are our products for indoor use
Here are our products for hotels and office spaces
We offer our clients help the whole way with consulting, modeling and graphic design. Making our customers happy is very important to us!
Our vision is to create a possibility for all people to recycle their waste no matter where they are outside of home and to make waste sorting in public spaces to a natural part of everyday life.
We also aim to change och raise the status of a waste bin from being a necessary evil, to becoming a nice part of interior or exterior environment regardless if it is a central park, a sports arena or a hotel room.
We always involve potential customers in product development process in order to be aware of relevant demands and requirements. Focus lies on ergonomics, function and design.

Remember that recycling is a very good way to strengthen your environmental profile – because everybody sees it!