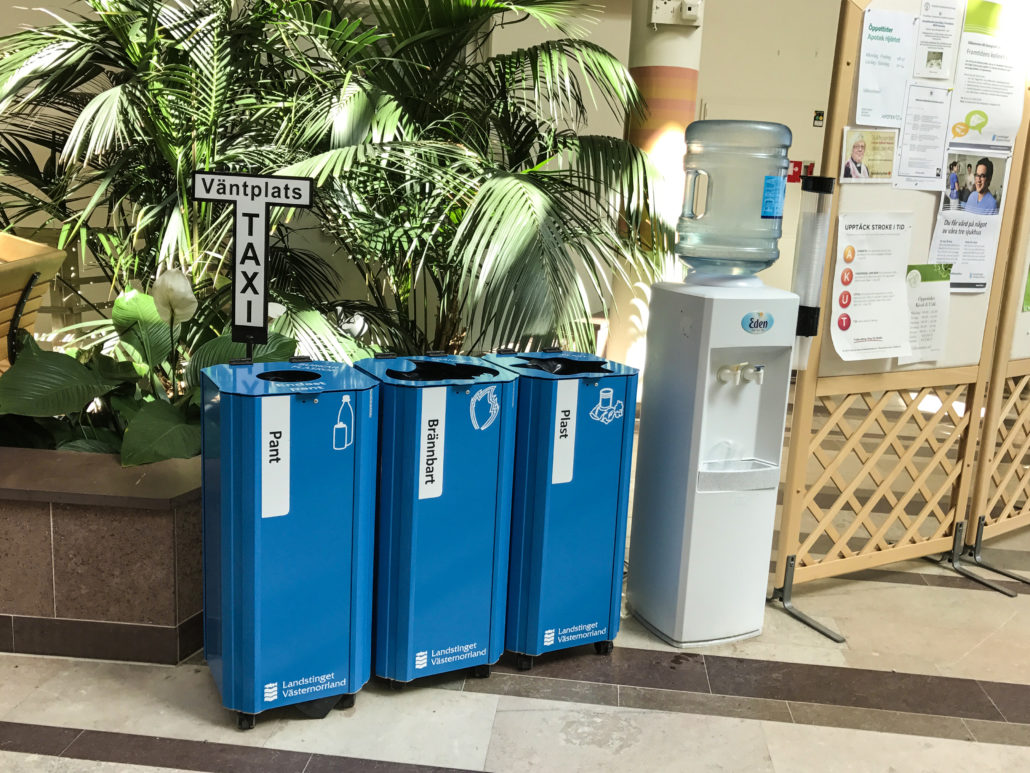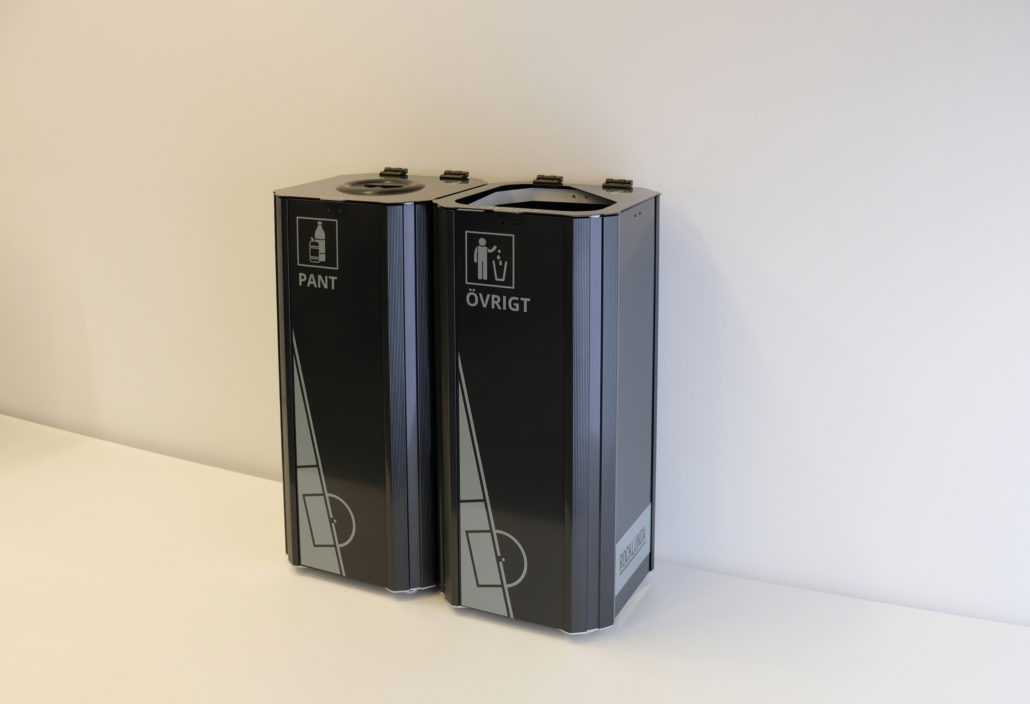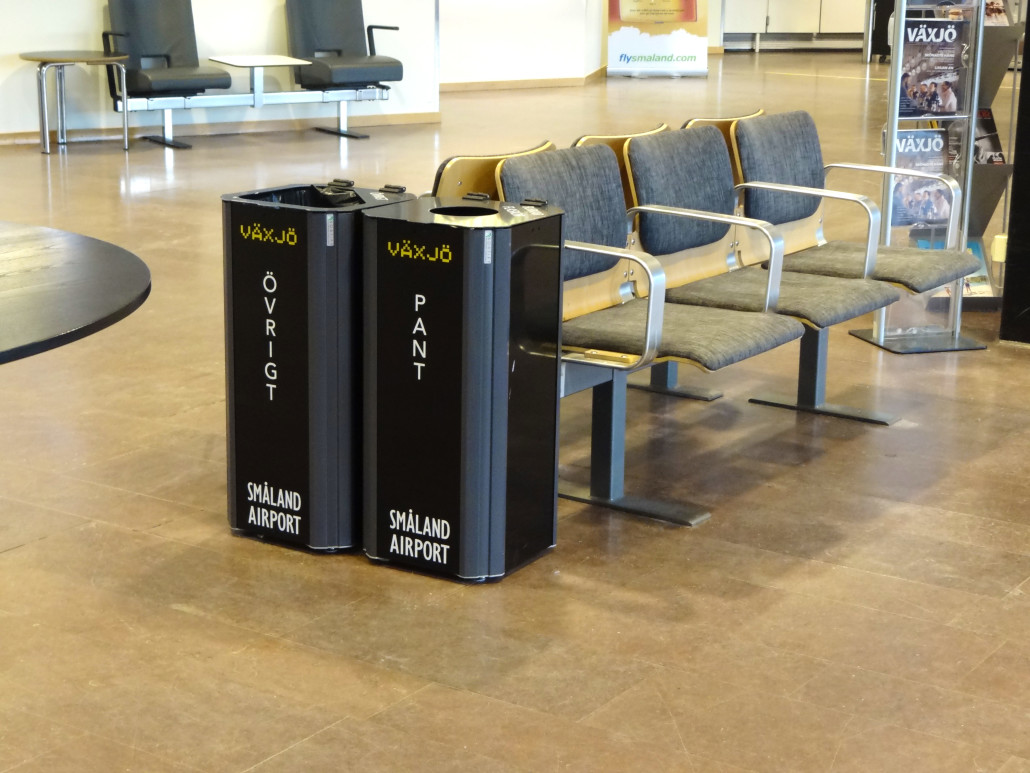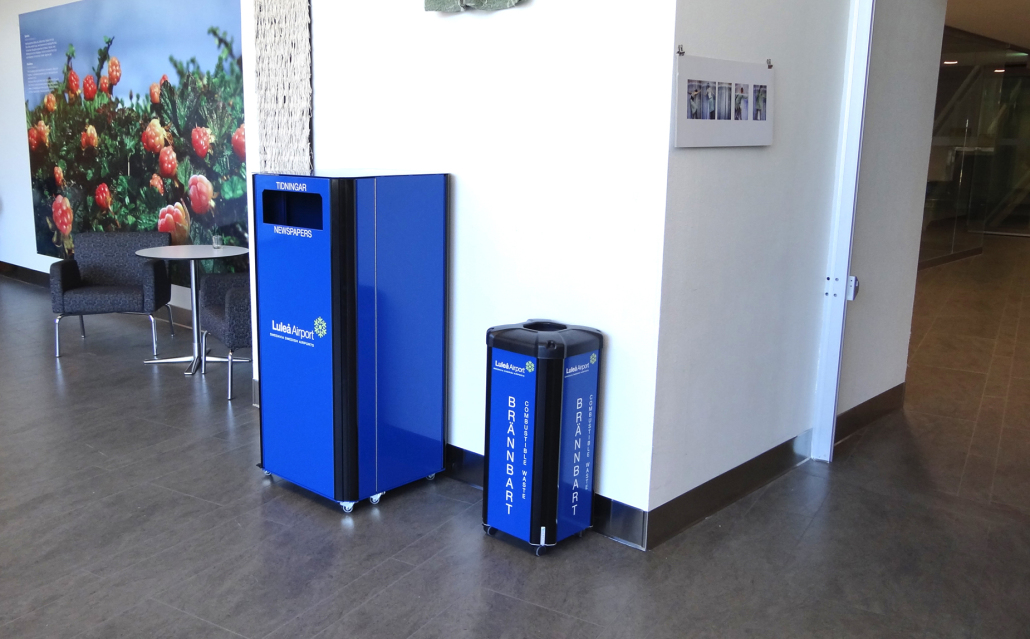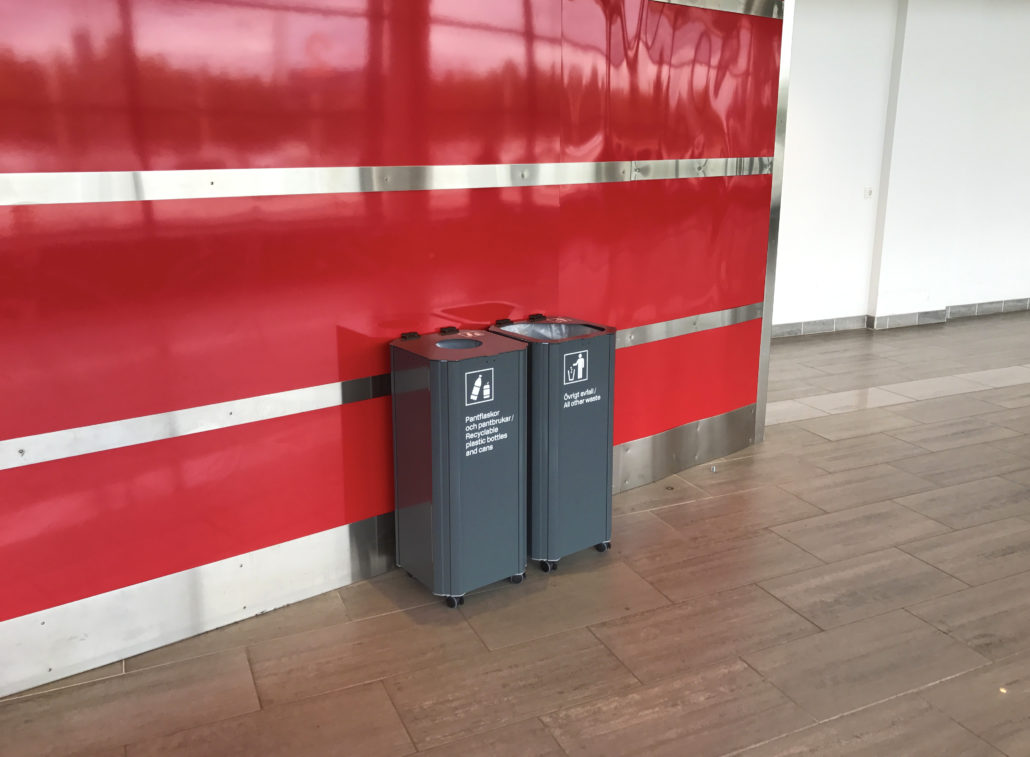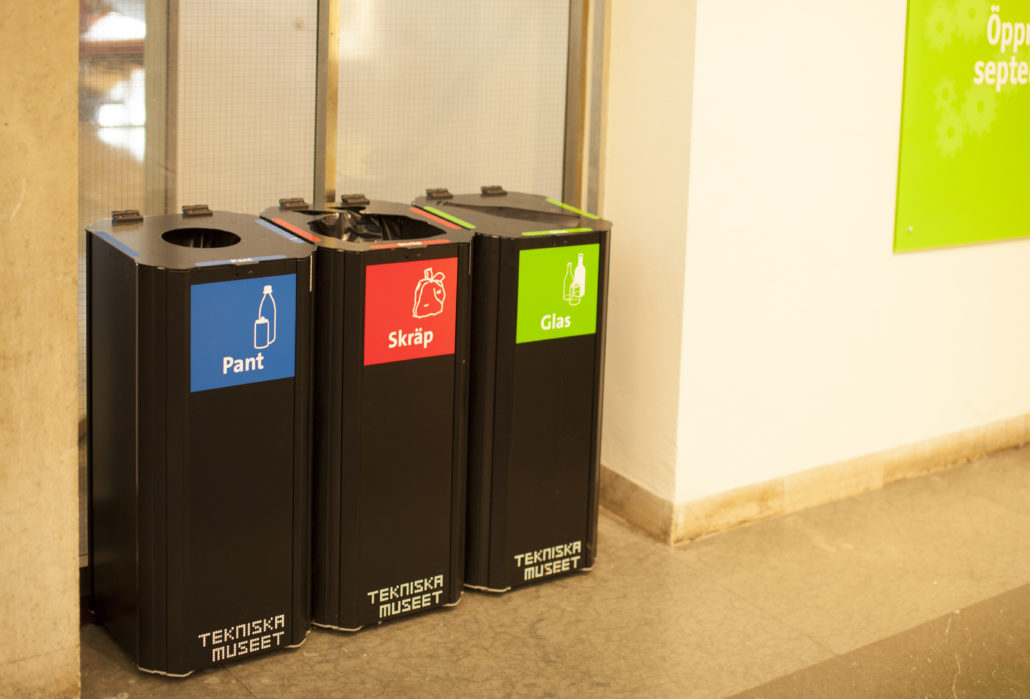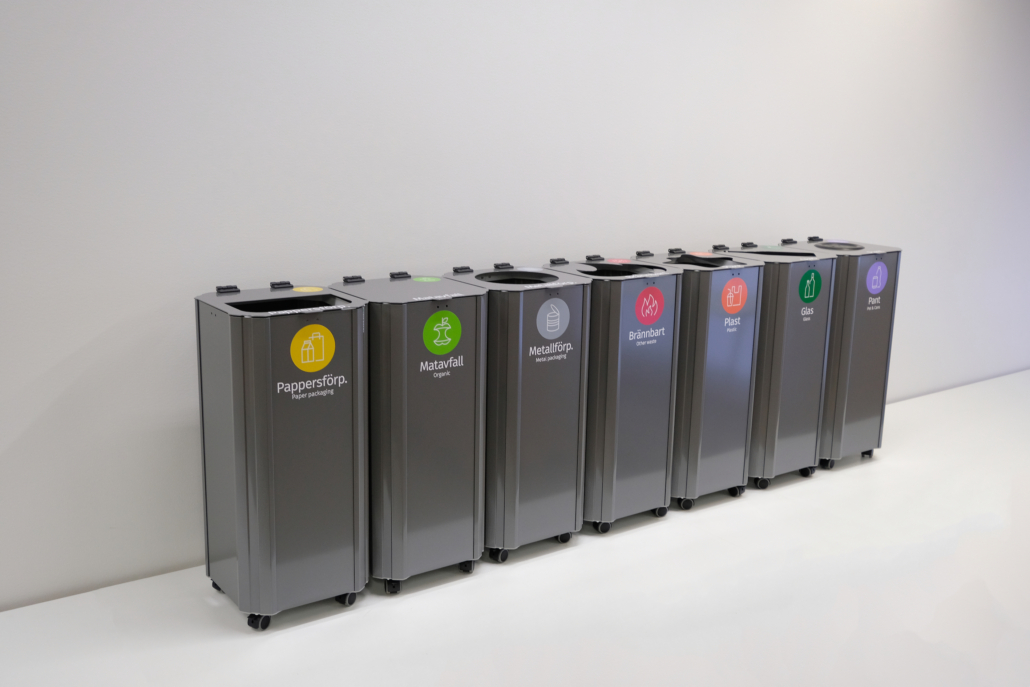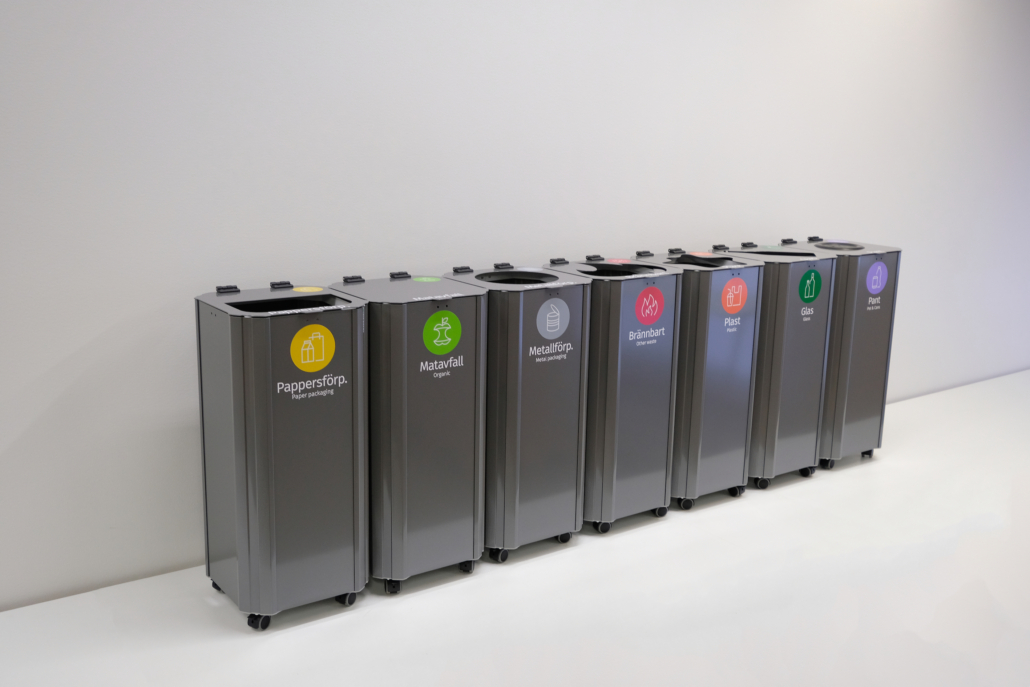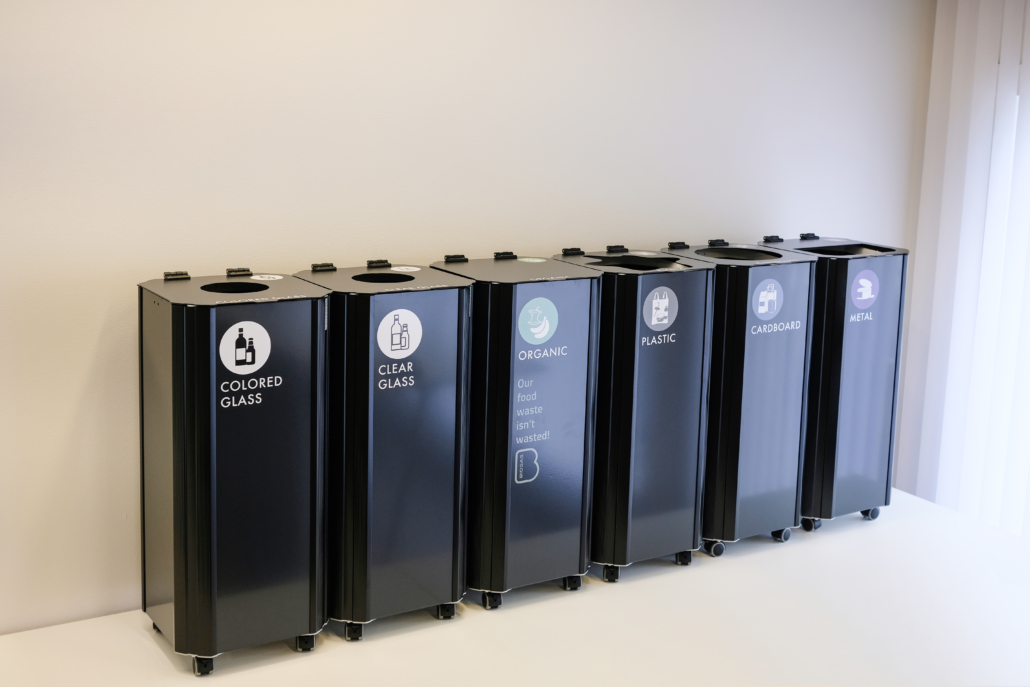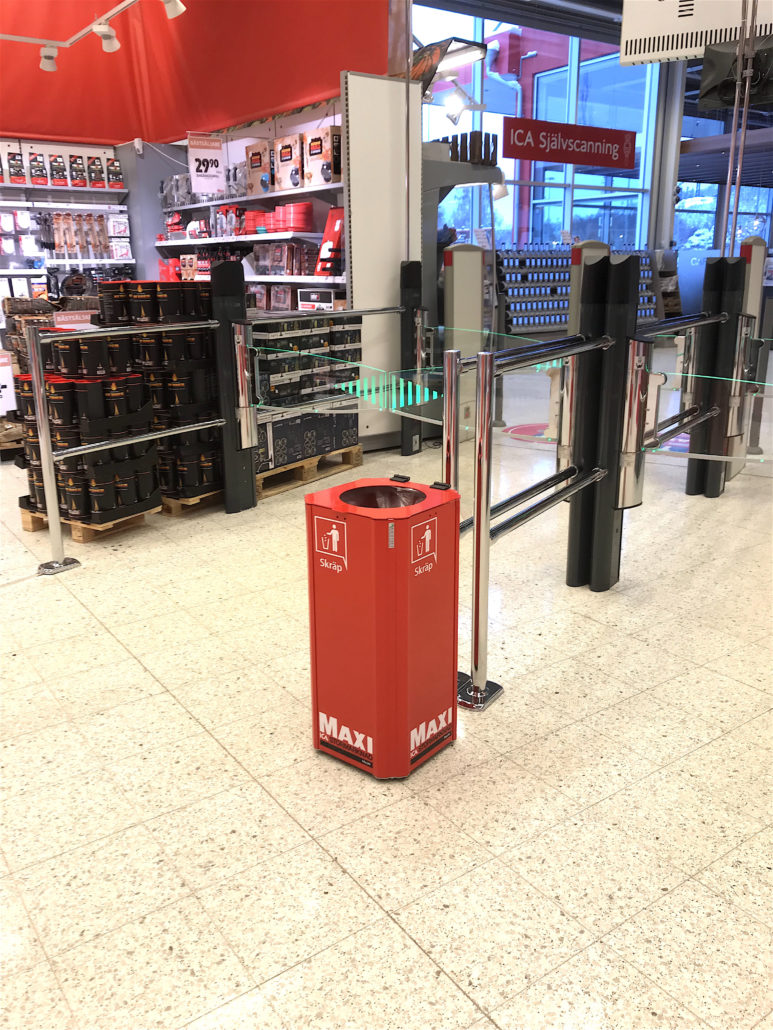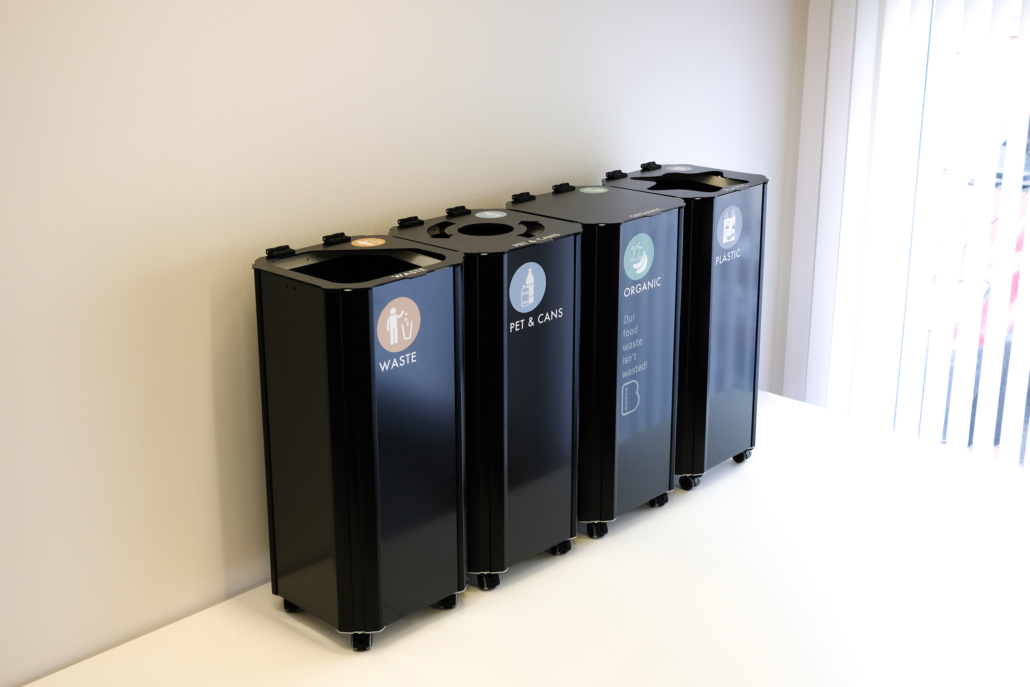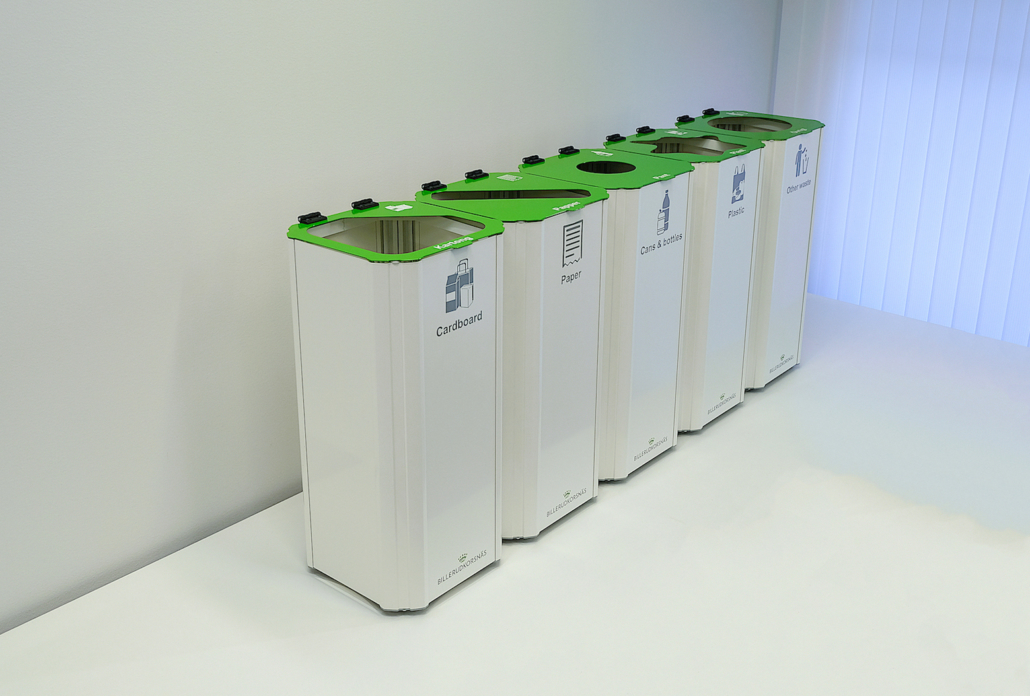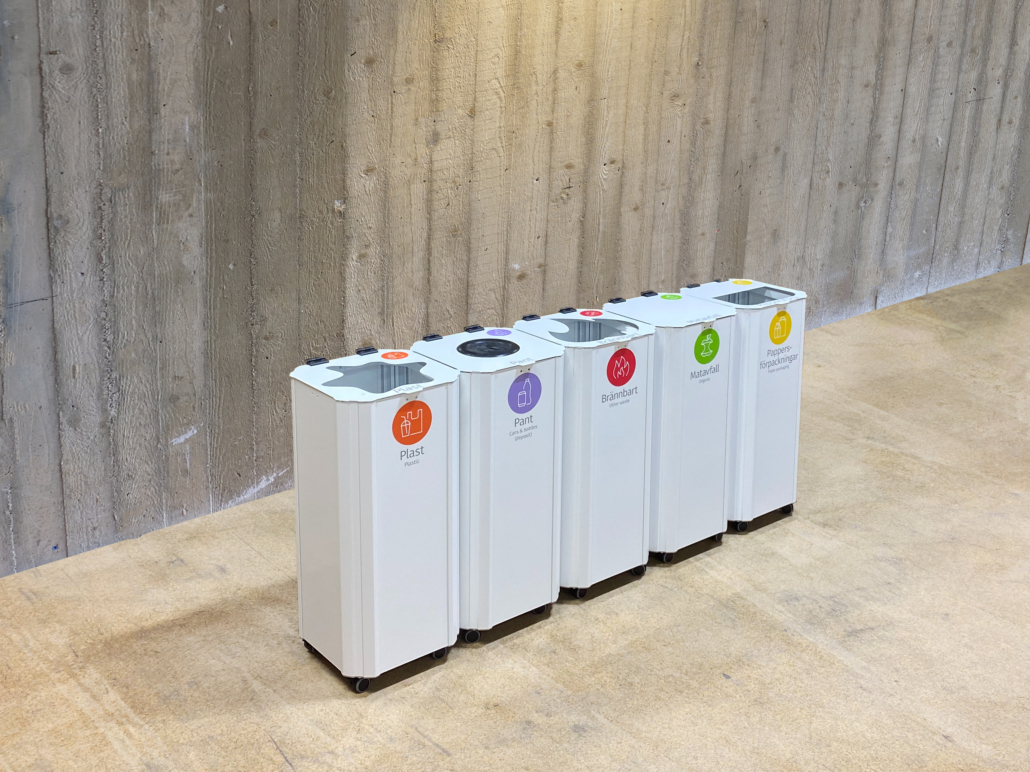 KIWI RECYCLING SYSTEM FOR INDOOR USE
Airport, shopping center, fair, university, sports arena, hospital or office – wherever the need is, Kiwi can enable recycling in a practical and stylish way.
It is the most flexible system on the market. Receptacles are custom-built strictly after clients' specifications in order to fit the system to different interiors and needs.
Let this cutie take care of your waste and environmentally profile your company!
We have a unique possibility to have a close dialogue and quick contact with both client and the producer. We help our customers all the way from an idea to a finished product. Contact us if you would like to see how your recycling system might look like IRL.
| | |
| --- | --- |
| MATERIAL | Steel / Aluminum |
| HEIGHT | 75 cm |
| WIDTH / DEPTH | 34 cm |
| TOTAL WEIGHT | 16 kg |
| VOLUME PER UNIT | 60 liter |
| COLOUR | RAL-scale |
| GRAPHIC DESIGN | Customizable |
| SACK SYSTEM | 125 L bags |
Color / color combinations
Decals
Laser cutting (text, pattern, logotype, opening)
LED-lighting
Number of units
Height
Width
Wall mounting
Ground anchoring
Our aluminum profiles contain at least 60 % recycled aluminum that requires only 5 % energy compared with manufacturing of virgin aluminum.
Steel plates are made of Swedish quality steel.
The lid is made of recyclable plastic.
Powder coating is chosen as the most environmentally friendly alternative.