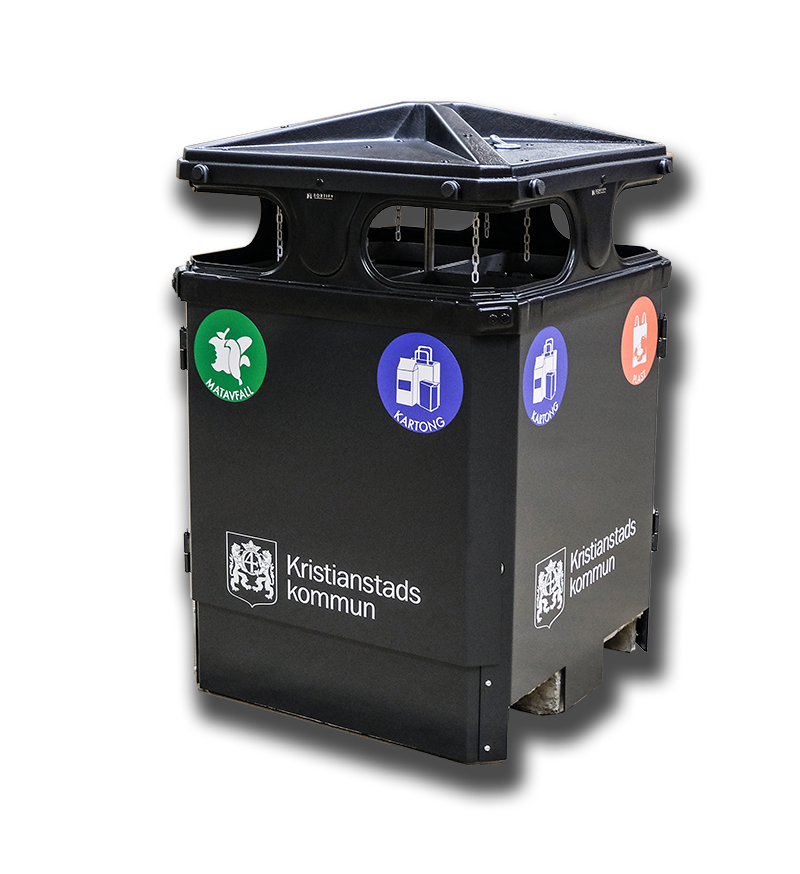 SORTIFY – A RECYCLING WASTE BIN FOR OUTDOOR USE
In a park, in town center, on a beach or on a playground — wherever you need a steady and commodious waste bin — Sortify is a perfect choice.
It has been developed in tight cooperation with municipalities that resulted in a construction, which is suited for different types of weather and other external influences.
Sortify has a heavy concrete base in order to avoid the need for anchoring the product to the ground and it also has openings suited for a forklift in order to make it easily portable where it is needed the most.
Sortify allows waste sorting in up to 4 fractions.
Choice of waste fractions is fitted according to need and is illustrated by informative and clear decals.
Recycling is a good way to demonstrate your environmental efforts. Make sure to profile your company.
Moreover, stylish waste bins contribute to reduced littering!
Let us help you design your Sortify bin! Get a look at our gallery to find inspiration!
| | |
| --- | --- |
| MATERIAL | 1,5 - 3 mm Magnelis |
| WEIGHT | 230 kg |
| LENGTH / WIDTH | 70 cm |
| HEIGHT | 110 cm |
| VOLUME PER FRACTION | 70 liter |
| TOTAL VOLUME | 280 liter |
| COLOR | RAL-scale |
| DECALS | Customisable |
| SACK SYSTEM | 125 liter plastic bags |